Changing Owner Authority
If the account of the preparer of a Document (Owner of the Document) is deleted from G Suite(formerly Google Apps), Documents prepared by the Owner are deleted at the same time. If you want to continue to use these Texts, it is necessary to change the Owner so they are not deleted.
Attach a check to the File whose Owner Authority you want to revise, then click on the

icon.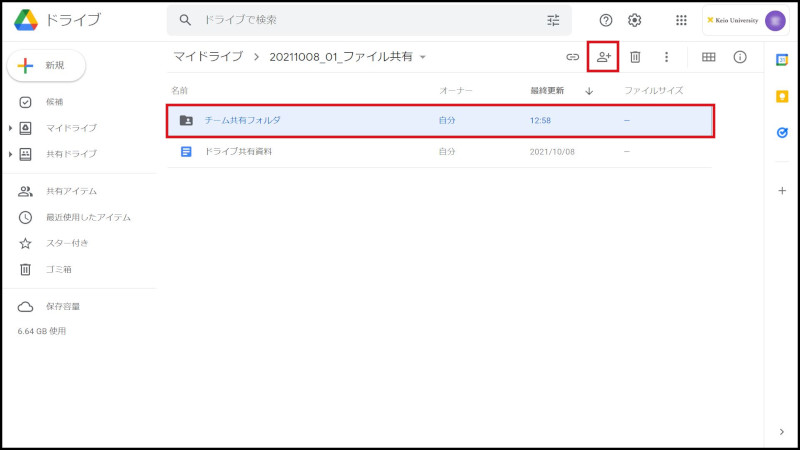 Fig. 1 Changing the Owner
While sharing with another User, click "Setting Details".
The "Set Sharing" screen is displayed, so click authority of the User to be newly given Owner Authority, to change the "Owner"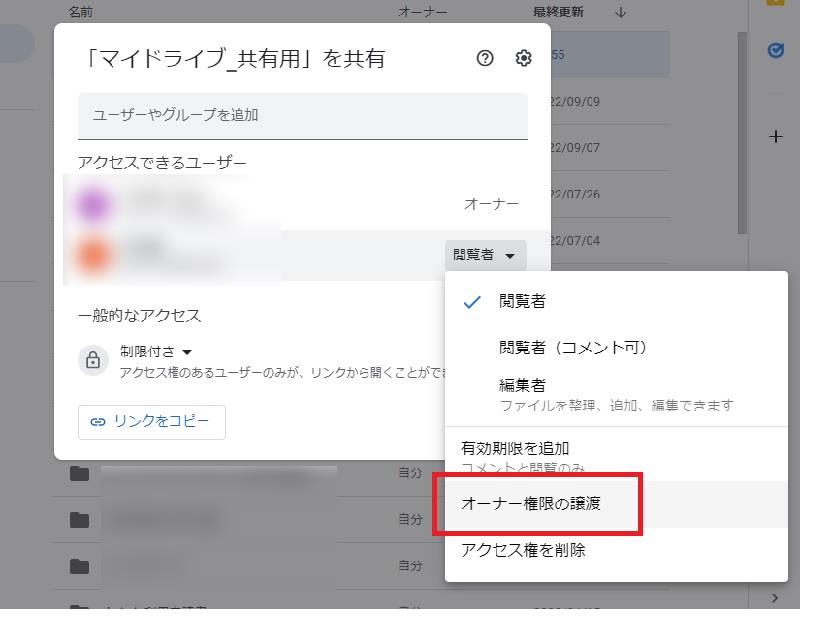 Fig. 2 Changing the Owner
When Owner Authority is changed, the original Owner becomes editor of the Document. Click "Save Changes" to save the change.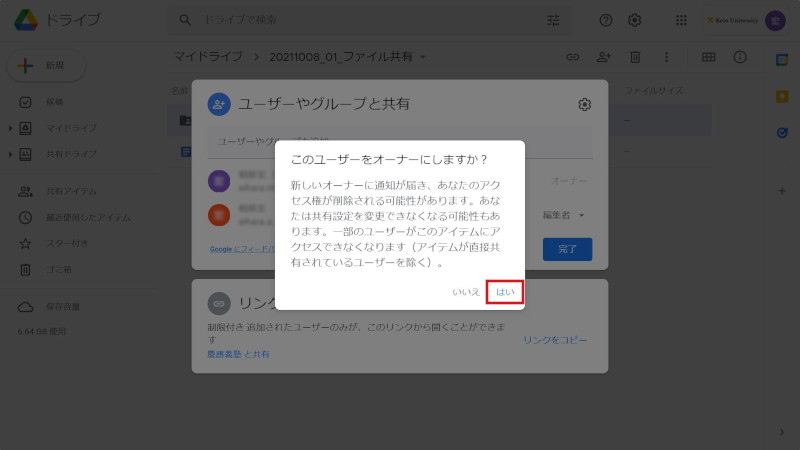 Fig. 3 Setting Owner
Return to Google Drive Users Manual for explanations about other features.
Last-Modified: November 2, 2016
The content ends at this position.