Managing
Managing a Mailing List
Managing a Mailing List
Managing a Mailing List
You can configure the following settings for managing a mailing list in Keio Mail.

Change information
Changes the mailing list information entered when the list was created.
Add user
Adds a user (member) to the mailing list.
Notify by email
Sets whether or not to send a confirmation message when a post requires approval.
Change administrator 
Transfers the administrative authority to the sub-administrator. Once this is done, you are no longer the master administrator. 
* Mailing list administrator must be an eligible user for Keio Mail.
Close mailing list
Discontinues the mailing list. You can also specify the date of discontinuation.
Suspend
Temporarily suspends the sending and receiving of messages through the mailing list.
Resume
Resumes the operation of a suspended mailing list.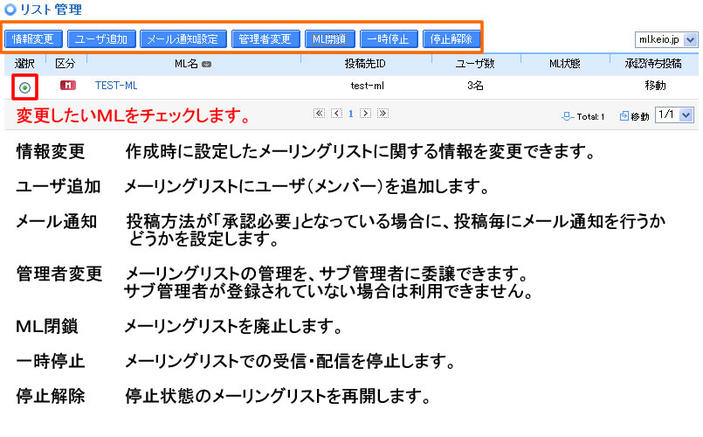 Changing Mailing List Configuration Information
1) Log into Keio Mail. Open the [Mailing List] settings window, and then click [Manage List].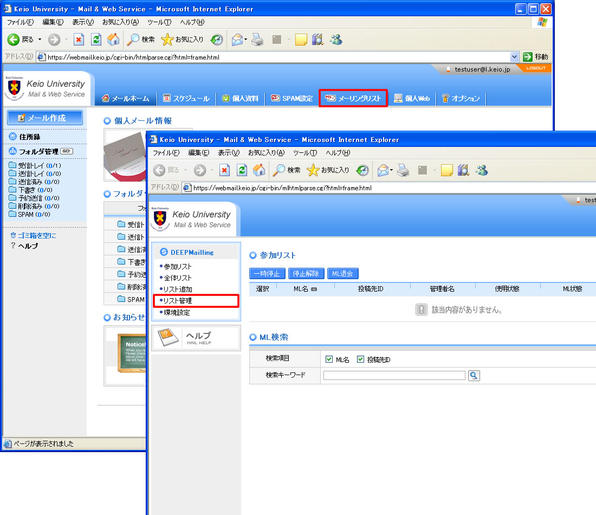 2) All the mailing lists you manage are displayed.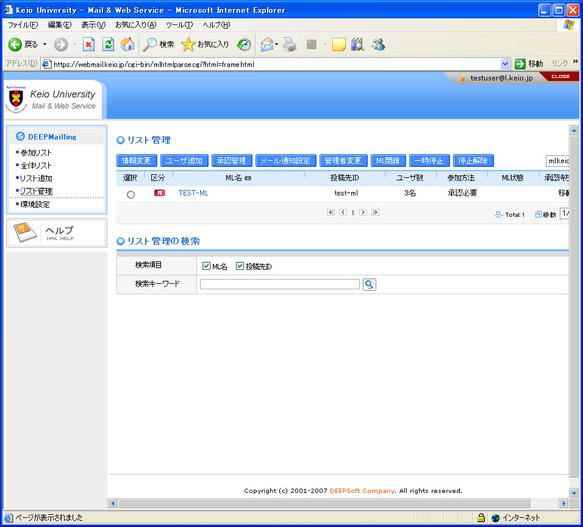 3) Select the mailing list whose information you would like to edit, and then click [Change Information].

4) The currently registered information is displayed. Edit the information as required.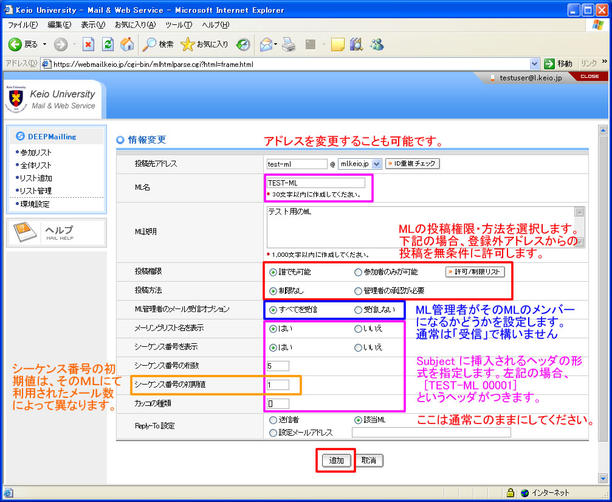 Last-Modified: October 17, 2013
The content ends at this position.