About the dangers of using the same Password for several services
These days there are some cases that some of the online services has got the attack through internet and has leaked the information such as user's account(ID & Password). The risk will get higher to get hacked or exposed by the malicious third party by using the same ID and Password for several services.
Actually there was a case that the Keio mail account has been abused because of that same ID & Password was used in the different service which has leaked those accounts.
Once the account is abused, there are possibilities of your identify or some important informations to be stolen. Also, there are some dangers for the account to be used to attack on the others (such as sending spams and to access) illegally.
To prevend your account to be abused, please create a less easily guessed password and please do not use the same ID and Password for the several different services.
Details of Unfair Use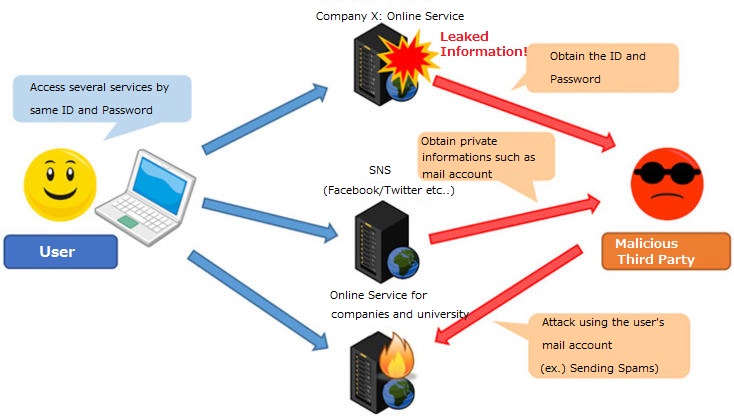 Relevant Sites
Last-Modified: December 26, 2014
The content ends at this position.